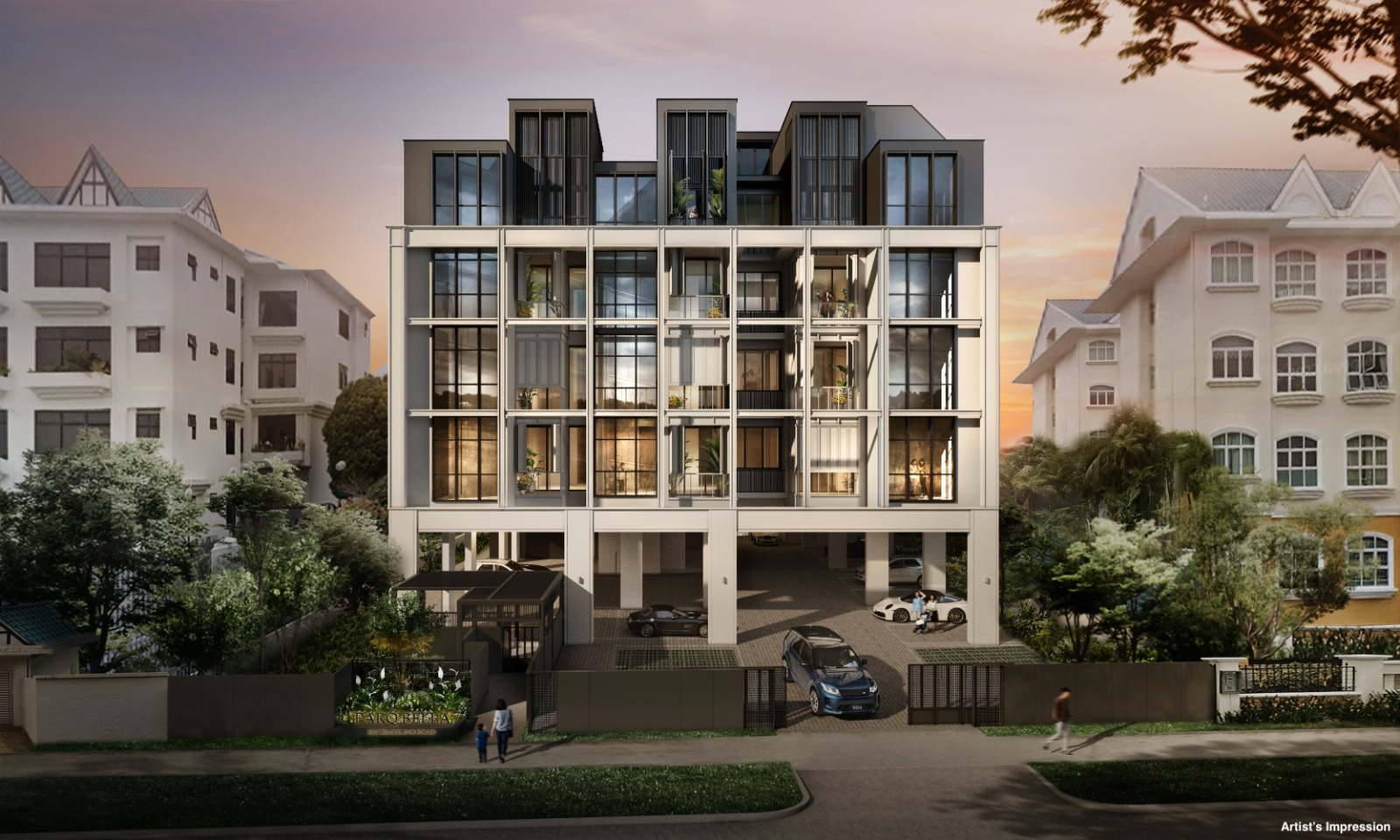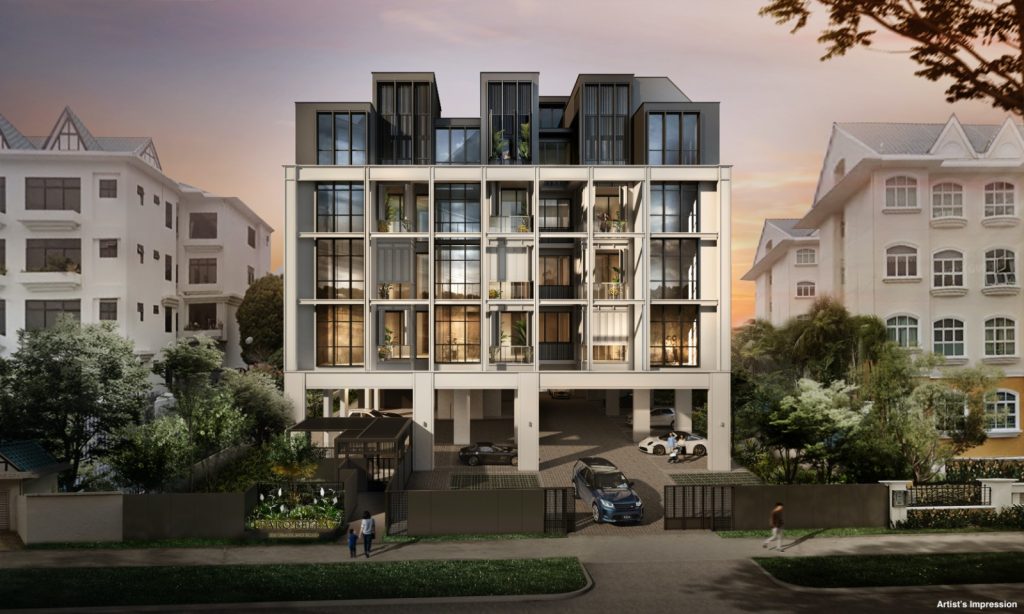 Book Appointment To View ShowFlat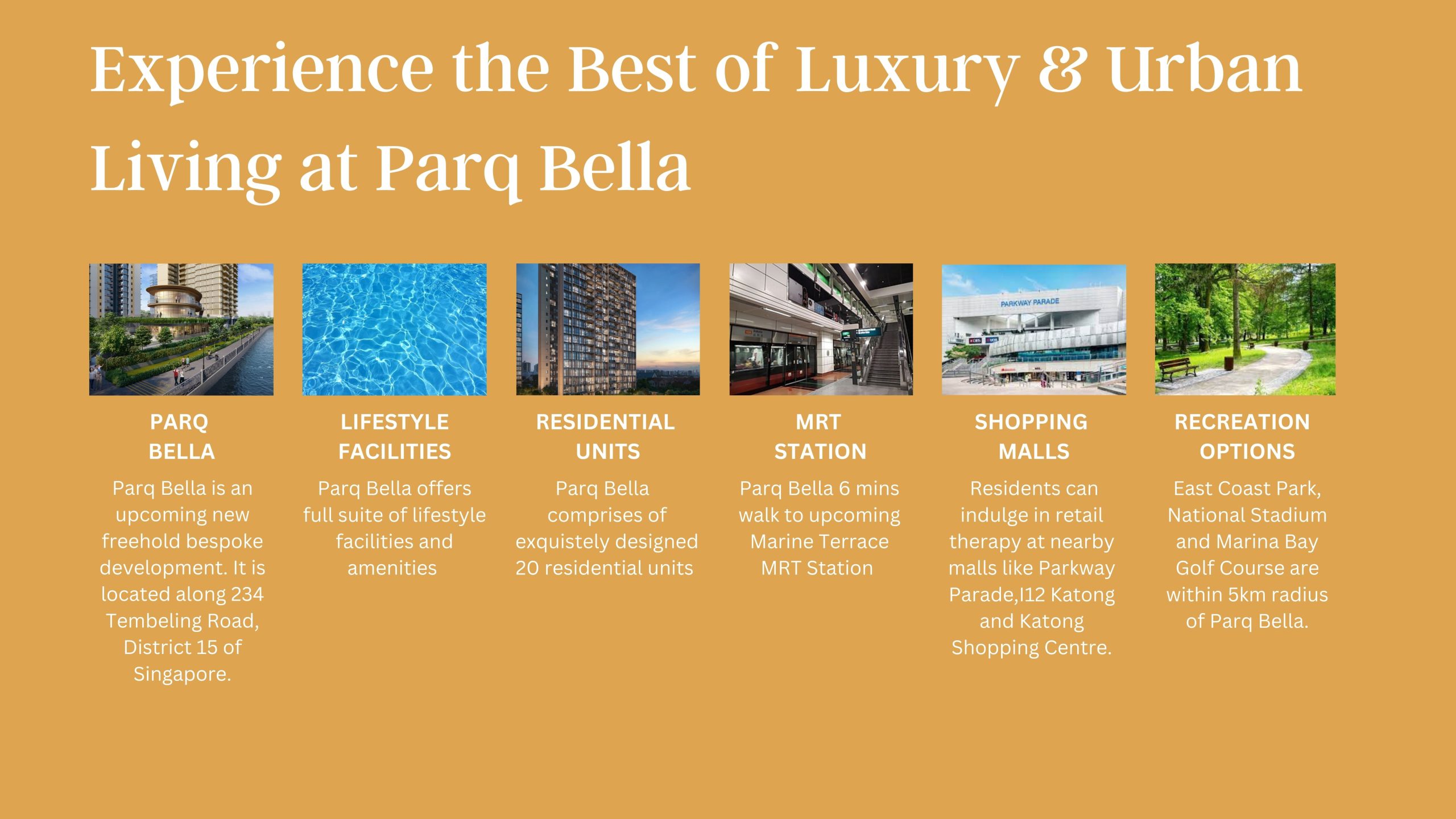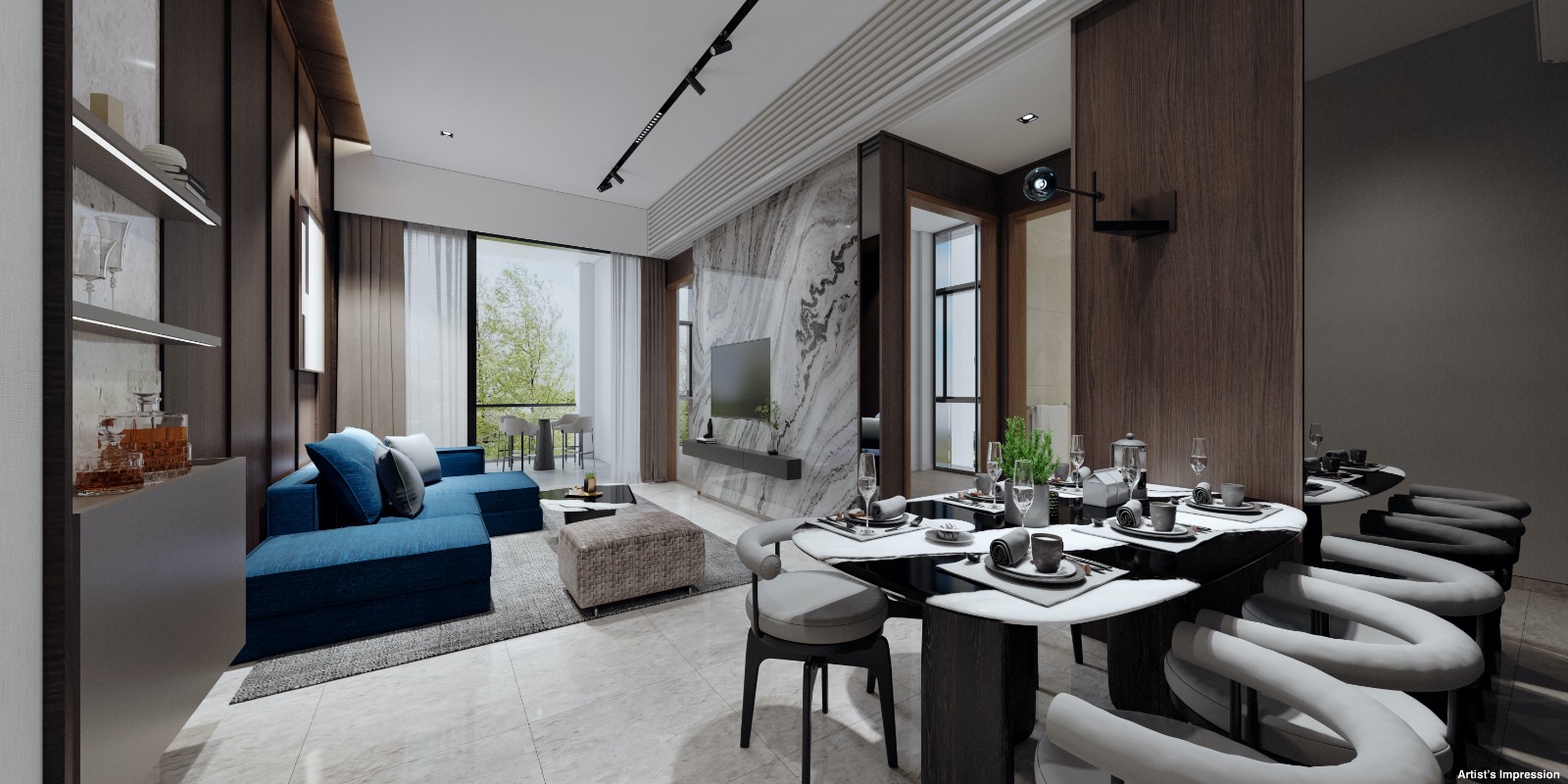 Your Bespoke Freehold Home in District 15
Parq Bella is located along 234 Tembeling Road, adjacent to East Coast Road, district 15 of Singapore. It is less than 5 mins walk to the upcoming walk to Marine Terrace MRT station. The freehold new launch development has a land site of 15,883sqft and offers exclusive 20 units from 2+1 Bedroom to 4 Bedroom Duplex Penthouse units. Each unit comes with carefully curated top of the range material and finishes. The living and dining area comes with marble floor finishes, Bosch kitchen appliances, Grohe and Villeroy & Boch sanitary wares. Parq Bella architectural design pays homage to the excitement of communal living of the past while providing the luxuries of contemporary living and modern amenities.
Parq Bella features communal spaces on the ground floor that promotes residents to connect and interact with one another. Most importantly, it has been designed to provide all the residents a sense of exclusivity, intimacy and privacy.  The façade of Parq Bella is designed to feel like modernised upper levels of shophouses with views of the surrounding estate from their private balconies.
Parq Bella Singapore comes with 1 to 1 carpark lots including 2 electric car charging lots and 1 accessible carpark lot. The development comes with 24 m lap pool with pool deck and accessible toilet and pool shower, function room and outdoor BBQ area for the residents and guests. Hopeful home owners of Parq Bella will be delighted to know that this freehold residential development is a perfect balance of Live, Work and Play.
Located at the heart of Joo Chiat, Parq Bella enjoys excellent connectivity to major lifestyle and commercial hotspots. It only takes 8 mins to cycle along the Park Connector Network PCN to the popular East Coast Park. Major expressways like East Coast Parkway ECP, Marine Coastal Expressway MCE and Kallang Paya Lebar Expressway KPE are in close vicinity. Driving to Singapore's Central Business District CBD take 13 minutes and 15 minutes to Orchard shopping belt.
Top renowned schools like Tao Nan School, Haig Girl's School, CHIJ Katong (Primary) and Tanjong Katong Primary School are within 1km radius to Parq Bella located at 234 Tembeling Road.
Parq Bella Key Selling Points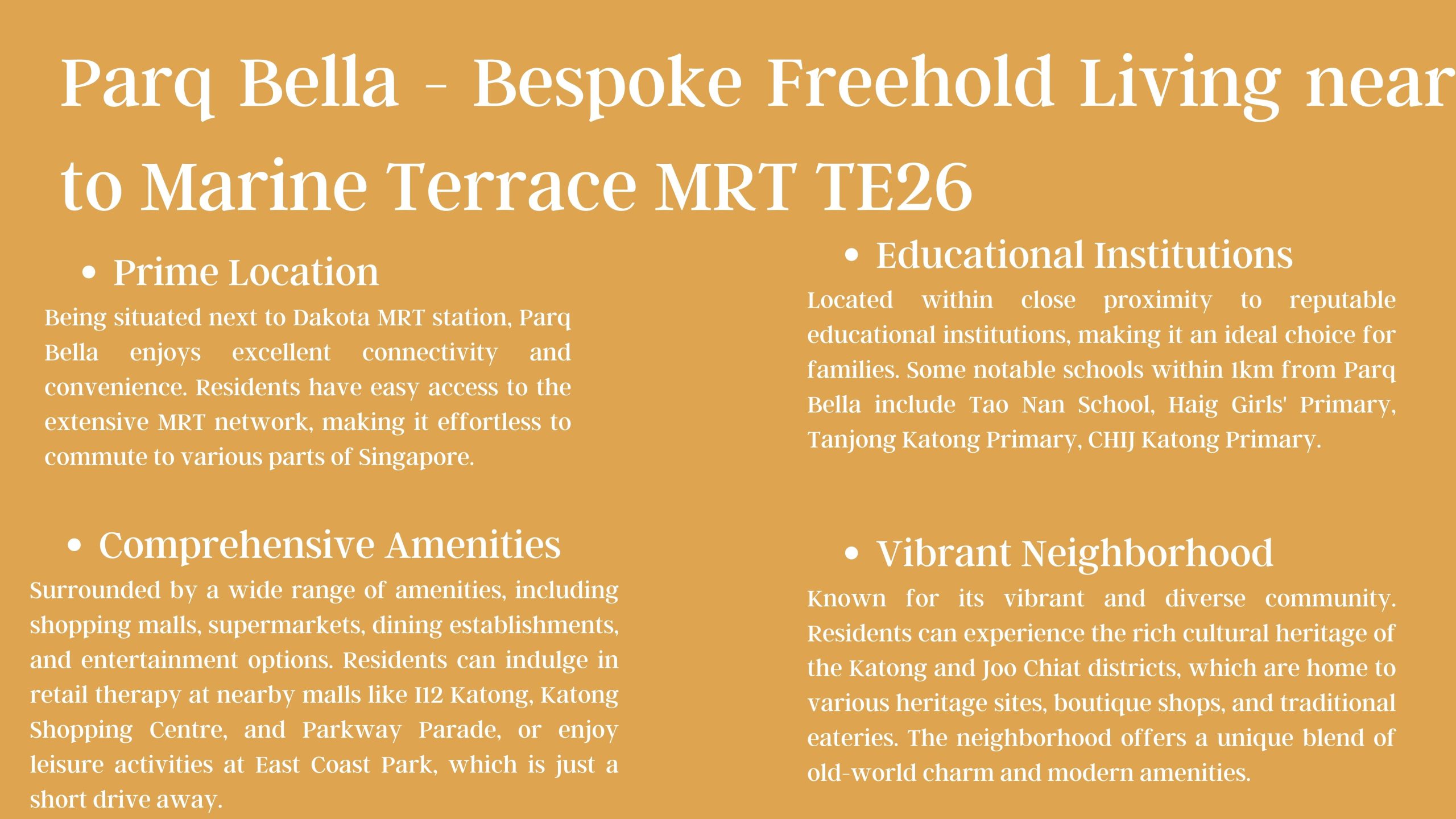 Welcome to Parq Bella Singapore, a remarkable residential development strategically located near Marine Parade MRT station TE26. With a range of appealing features, Parq Bella stands out as an attractive choice for both residents and investors. Let's delve into what makes this development truly special:
Exceptional Location: Situated in the coveted Joo Chiat – Katong estate, Parq Bella enjoys unparalleled connectivity and convenience. The development is just a quick 4-minute drive away from the ECP expressway, providing seamless access to various parts of Singapore. Within a short 10-minute drive, residents can reach the bustling Paya Lebar Hub, while the CBD is a mere 13 minutes away. Additionally, the vibrant Somerset Orchard is just a 15-minute drive from Parq Bella, making it an ideal choice for those who value accessibility and easy commuting.
Extensive Range of Amenities: Parq Bella Singapore is surrounded by a plethora of amenities, ensuring that residents have everything they need within easy reach. From top-notch shopping malls like I12 Katong, Parkway Parade, Katong Shopping Centre, and Paya Lebar Quarter to supermarkets, dining establishments, and entertainment options, everything is conveniently available. Moreover, residents can unwind and engage in leisure activities at the nearby East Coast Park, offering a refreshing escape from the urban bustle.
Proximity to Reputable Educational Institutions: Families looking for a nurturing environment for their children will find Parq Bella an ideal choice. The development is within a 1-kilometer radius of esteemed schools, including Tao Nan School, Tanjong Katong Primary, CHIJ Katong Primary, and Haig Girls' Primary. This close proximity to reputable educational institutions ensures that residents can provide their children with quality education without compromising on convenience.
Lively and Culturally Rich Neighborhood: Parq Bella Singapore is situated in a vibrant neighborhood known for its diverse community and rich cultural heritage. The surrounding Katong and Joo Chiat districts boast a treasure trove of heritage sites, boutique shops, and traditional eateries, offering residents a delightful blend of old-world charm and modern amenities. Immerse yourself in the unique atmosphere and experience the vibrant tapestry of this captivating neighborhood.
With its prime location, comprehensive amenities, proximity to renowned educational institutions, and vibrant surroundings, Parq Bella Singapore stands as an exceptional choice for those seeking a fulfilling and convenient lifestyle. Embrace the essence of modern living and immerse yourself in the dynamic tapestry of this remarkable development.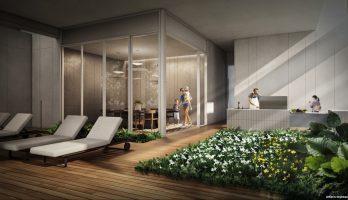 Parq Bella Developer Kims Land @ EC Pte Ltd, a visionary and esteemed real estate group dedicated to delivering top-notch residential projects in Singapore. With years of experience in the industry, we have established an exceptional reputation for creating premier and innovative developments that fulfill the aspirations and expectations of today's homeowners. Our meticulous attention to detail and strong focus on architectural excellence and functionality set us apart.
From initial design to final construction, we actively participate in every step of the process, ensuring a high level of precision and professionalism throughout. At Kims Land @ EC Pte Ltd, we understand the ever-changing lifestyles and market trends, and we are committed to incorporating environmental and sustainable efforts into our projects, allowing them to seamlessly integrate with their surroundings. By employing the latest construction technologies, we enhance efficiency and quality, resulting in excellent post-sales services and a strong bond with our residents.
Our dedication and commitment have earned us numerous accolades and awards in Singapore. Some of our notable past projects include Robinson Suites, M38, Bizhub28, and Alexis, which showcase our expertise and innovation.
We are proud to introduce our latest residential project in Singapore, Parq Bella situated at 234 Tembeling Road, this development promises to be highly sought after in district 15 Singapore. To learn more about Parq Bella, book Parq Bella Showflat appointment to visit our Showflat, where you can receive the latest updates on Parq Bella E Brochure and floor plans. Stay tuned for more exciting updates on Parq Bella and join us on this remarkable journey. For inquiries, please call 61008187.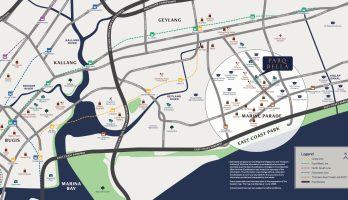 Discover the prime location of Parq Bella, nestled along the vibrant 234 Tembeling Road in the heart of Joo Chiat Estate. This highly anticipated freehold development offers an enviable address just 7 minutes away from Marine Terrace MRT Station TE26. With a plethora of amenities within the estate, residents can enjoy a harmonious blend of living, working, and playing.
For culinary enthusiasts, the Katong-Joo Chiat estate has long been revered as a haven for food lovers, captivating both locals and tourists alike. Future residents of Parq Bella will be spoiled for choice with a plethora of options for delightful café-hopping adventures. This timeless locale boasts a rich Peranakan heritage, where heritage shophouses, local eateries, and charming stores create a captivating tapestry of East Singapore.
Parq Bella enjoys excellent connectivity to major commercial and lifestyle hotspots, ensuring convenient access to key destinations within a 15-minute journey. The beloved East Coast Park is merely an 8-minute cycle away via the park connector. Additionally, prominent expressways such as the East Coast Parkway (ECP), Kallang-Paya Lebar Expressway (KPE), and Marina Coastal Expressway (MCE) are in close proximity to Parq Bella. Within a 4-minute drive, residents can reach the ECP, while the Singapore Central Business District is a mere 13-minute drive away, and Orchard Somerset is just 15 minutes away.
Families seeking top-notch educational institutions will appreciate that Parq Bella is within a 1km radius of esteemed schools such as Tan Nan School, Haig Girls' School, CHIJ Katong (Primary), and Tanjong Katong Primary School.
The immediate vicinity of Parq Bella is adorned with various shopping malls, including I12 Katong, Parkway Parade, and Katong Shopping Centre. These retail hubs offer an array of shopping, dining, entertainment, and enrichment outlets suitable for the entire family's enjoyment.
For further information on Parq Bella, explore the location map highlighting the nearby amenities. To stay updated on the latest developments, Parq Bella pricing, floor plans, and balance units chart, register and schedule an appointment for the exclusive VIP preview.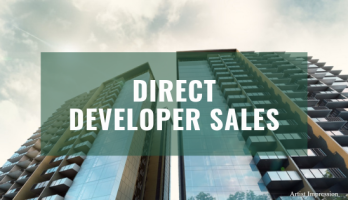 To ensure a smooth and hassle-free experience when visiting the Parq Bella showflat, we highly recommend booking your showflat appointment directly through our official website. Alternatively, you can simply dial +65 6100 8187 in advance to secure your appointment before heading down to view the Parq Bella Showroom. Please note that the showflat may be closed on certain days for regular cleaning or during weekdays for routine maintenance works or private events organized by the developer. Thus, it is strongly advised to book your appointment online in advance to avoid any inconvenience.
For keen buyers who have registered their showflat viewing with us, you will have the exclusive privilege of enjoying our VVIP Direct Developer Price, with no commission payable by you. However, please be aware that all available units for sale at Parq Bella, developed by Kims Land @ EC Pte Ltd, are allocated on a first-come, first-served basis. If you wish to reserve a unit at Parq Bella, we are delighted to assist you for a period of up to 2 hours, subject to management's approval.
Please be advised that the price of Parq Bella is subject to change without prior notice. Stay updated with the latest pricing information by contacting us or visiting our official website regularly. Don't miss the opportunity to secure your ideal unit at Parq Bella, and we look forward to assisting you throughout the process.
Book An Appointment to view Parq Bella Showflat & get VVIP Discounts (Limited Time), Direct Developer Price, & Hardcopy E-Brochure. Guaranteed with Best Price Possible.
OR
Fill up the form on the right and get a copy of Parq Bella Price, E-Brochure, and Latest Updates!
Strictly no spam policy.